Leisure in Penzance
Recreation
Gardens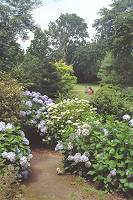 Morrab Gardens, Penlee Gardens, Trengwainton and Trewidden enjoy the warmth of the Atlantic Gulf Stream. These magical gardens are home to a wealth of the most exciting, rare and beautiful plants and trees in the British Isles.
The creative genius of the early nineteenth-century garden owners, and their hunger and passion for exotica, led them to sponsor some of the great Victorian plant hunting expeditions. The seeds and plants that they bought back from all over the world helped create these unique examples of wild and magnificent living theatre.
Walking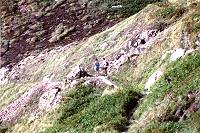 The Land's End peninsula is unique for coastal walking. The Penzance to St Ives coastal walk and the Tinner's Way provide breath-taking views with romantic granite scenery, historical engine houses and high moorland.
Bird Watching
There is a variety of ornithological habitats including reed-beds, sea watching points, woodland, estuary mudflats, reservoirs, pools, passerine migration points, sheltered coastal bays and open moorland.
Marazion Marsh and the Hayle Estuary are two of the most important sites for birds in Cornwall. Many rare species appear annually.